Thermal Imaging, Thermography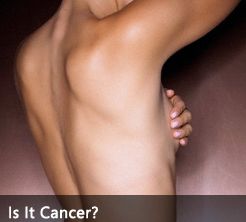 What's a safe test with no radiation to monitor the health of your breasts? Are there ways to find early warning signs of disease? The good news is that you can monitor your breast health starting at a much younger age than previously suggested by the sick care industry. We're in a time now that we know better ways for safe breast monitoring so you never end up being surprised by finding breast cancer in late stages, and then have to indure radical treatments that could actually cause your death.
Breast Thermography is one of the best ways to start monitoring your breast health at any age. With breast thermal imaging there is NO radiation, NO compression, and NO pain. If you have DENSE BREAST or BREAST IMPLANTS, thermal imaging and Ultra-sound if your best option for breast health screening.
Ultra-sound is another safe way to monitor your breast health with no radiation and no pain.